Quentic Processes
The Quentic Processes module adds further functions to your Quentic Core, which enables you to optimize your company procedures. Create direction through a clear course of action so that each employee knows how to carry out their tasks.
Shape all of your business processes with the Quentic Processes module. With charts you can illustrate the course of action, which means that employees only need to navigate through the individual process steps. The automatic linking of all kinds of documents is ensured, so that all objectives can be immediately put into practice.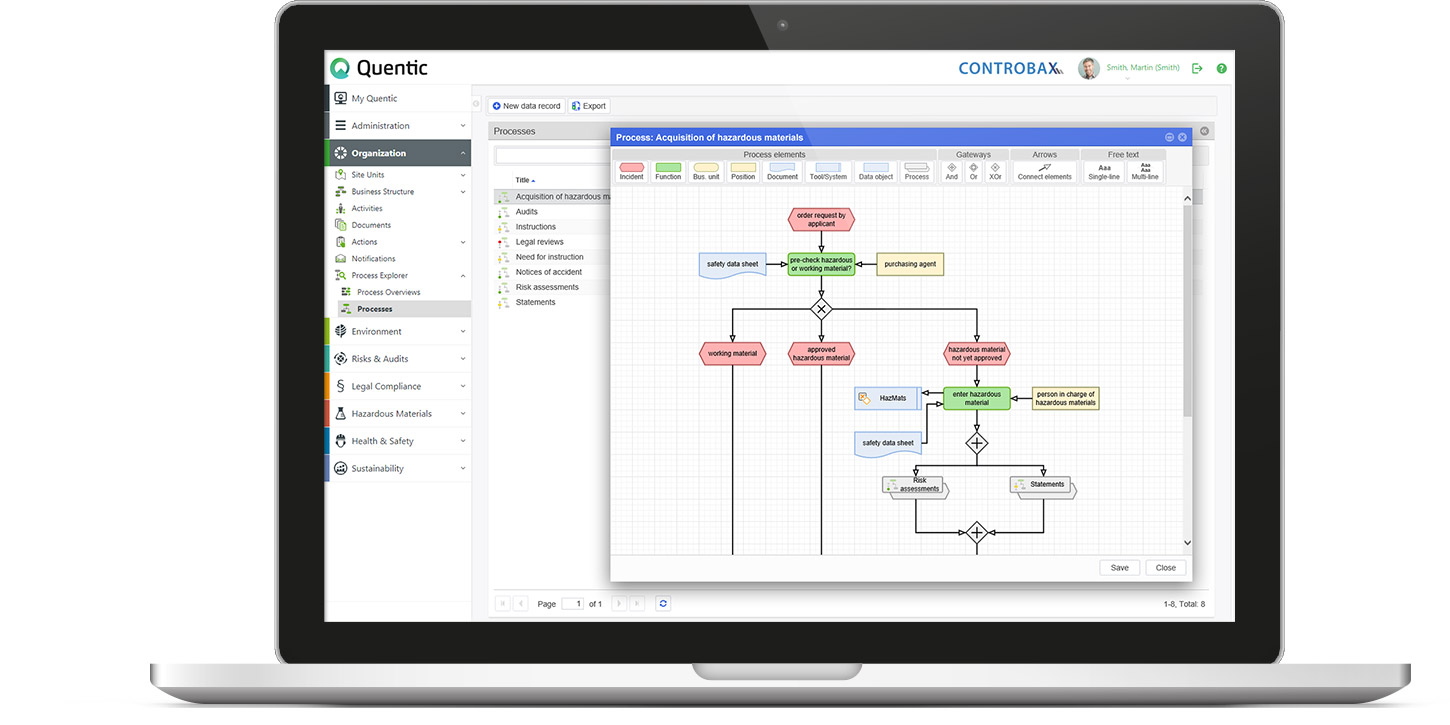 "At a glance, you can see which manager is part of what process and which documents are involved. This feature is extremely useful in our daily work."

Armin Müßig, Environmental Manager, Pirelli Deutschland GmbH
Quentic in 2 minutes
EHS for everyone. Digital and a perfect fit.
Discover how Quentic makes your EHS and CSR management easier and brings everyone involved together. The web-based software supports you competently in all tasks in the areas of occupational safety, environmental protection and sustainability.
Digital documentation, organization, evaluation — with Quentic you save time and structure your processes in a structured and comprehensible manner.
Quentic Demo
Test Quentic free of charge and without obligation.