Integrated Management System: All corporate goals under one roof
Organizations are increasingly operating a large number of management systems. As the complexity of requirements increases, this is usually no longer appropriate. Parallel systems lead to redundancies and duplications in your process, causing frustration among stakeholders and employees. Integrated Management Systems (IMS) are designed to unify disparate requirements, streamline processes, and significantly increase efficiency. Benefit from a holistic view of all relevant requirements and ensure that everyone is working towards the same goals. Define ISO-compliant processes and benefit from synergies and productivity across all business units.
Centralized ISO-verified solutions
Quentic is a cloud-based EHSQ and ESG software that helps you centrally map the content requirements of management system standards in a time-saving manner. The different modules enable the digitalization of an IMS in a connected system and optimally reinforce the creation of synergies.
Officially certified as suitable for ISO 9001, ISO 14001, ISO 27001, ISO 45001, and ISO 50001, the high standards of the Quentic software solutions support you in the successful implementation of your IMS.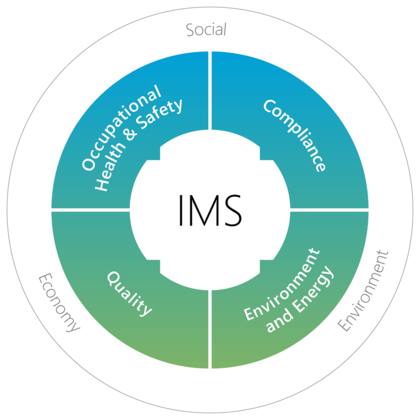 Quentic works hand in hand with your Integrated Management System
"With its modular flexibility, networked content and centralized database management, Quentic is an outstanding integrated solution for us."

Christian Gehrke, Head of HSE Management, Business Area Equipment, GEA Group AG