Quentic Incidents & Observations
A performant EHS and safety culture doesn't arise from merely reacting to accidents or damages and handling the root causes. Complex work processes really require you to find opportunities and risks in a diverse working environment, draw conclusions from routine processes and act proactively to prevent negative outcomes.
Quentic Incidents & Observations incorporates all this and more, setting you on the right path to a positive culture change. Establish more than just a functioning incident management: Handle both positive and negative EHS events in a targeted fashion. Encourage active reporting from the workforce, analyze all reports deeply and get a consistent, meaningful database that spans all areas of your company.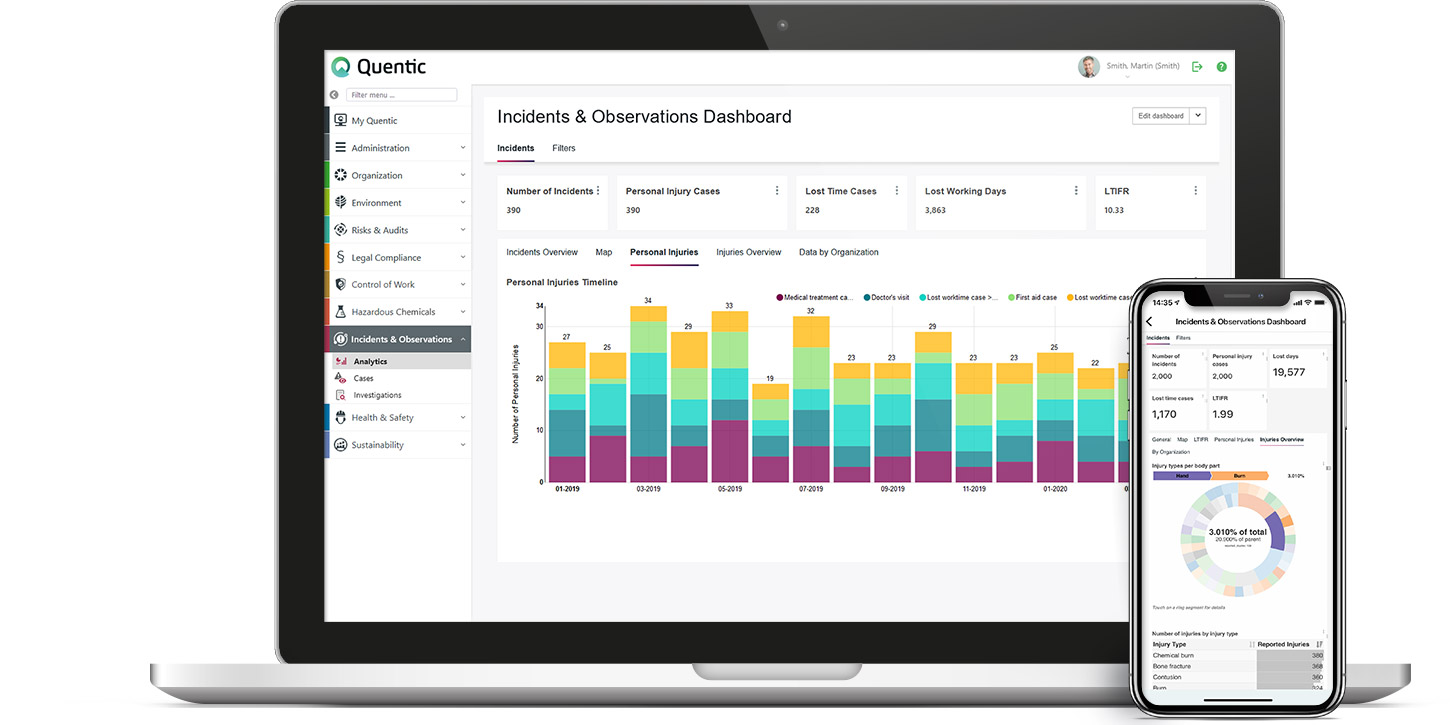 "At a glance, you can see which manager is part of what process and which documents are involved. This feature is extremely useful in our daily work."

Armin Müßig, Environmental Manager, Pirelli Deutschland GmbH
Quentic in 2 minutes
EHS for everyone. Digital and a perfect fit.
Discover how Quentic makes your EHS and CSR management easier and brings everyone involved together. The web-based software supports you competently in all tasks in the areas of occupational safety, environmental protection and sustainability.
Digital documentation, organization, evaluation — with Quentic you save time and structure your processes in a structured and comprehensible manner.
Quentic Demo
Test Quentic free of charge and without obligation.