Quentic Analytics takes visual data analysis to the next level. Leverage powerful KPIs and charts of all EHSQ and ESG indicators, with easy access for managers at all levels. Work with interactive dashboards for quick and concise overviews of current trends and developments. Streamline EHSQ and ESG management and make clear decisions with a sound basis of data.
Quentic Analytics does more with the EHSQ data that you record and manage on the Quentic Platform and in the Quentic App. Even when out and about, you still have direct access via your tablet or smartphone. The applications for this are endless, such as being able to pull up live indicators to use as benchmarks when doing a safety walk, for example.
With Quentic Analytics, you can make your database in the Quentic Platform and Quentic App even more flexible and useful. Available indicator values for EHSQ/ESG processes, occupational safety, audits, legal compliance and more are automatically compiled, permanently synced and optimized for evaluation. In other words: securely stored, encrypted and scrubbed of any personal data. This ensures data is kept secure and safe at all times.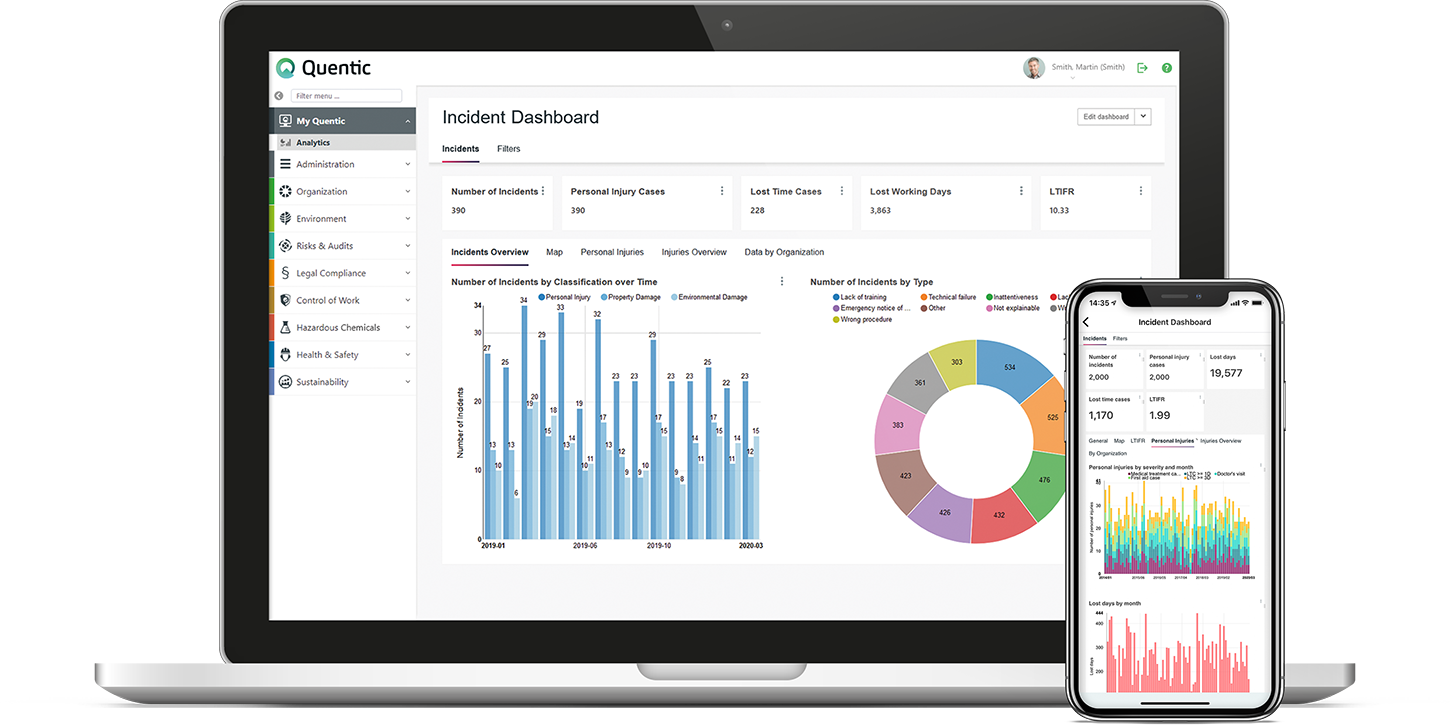 Your options for seamless integration