Quentic Control of Work
Quentic Control of Work helps you optimally organize and secure work. Make sure all EHS managers, safety experts, frontline workers and contractors are on the same page when it comes to planning work and taking needed precautions.
With Quentic Control of Work, you benefit from a system that combines EHS and Business Operations. List all upcoming work orders and risks associated with each. Record all steps of the job and the associated risks. Define an adequate approach that includes the necessary safeguards. Approve work efficiently and ensure these approvals are tamper-proof. If current processes need to be improved, make the specific requested changes concrete and break down the implementation into individual phases.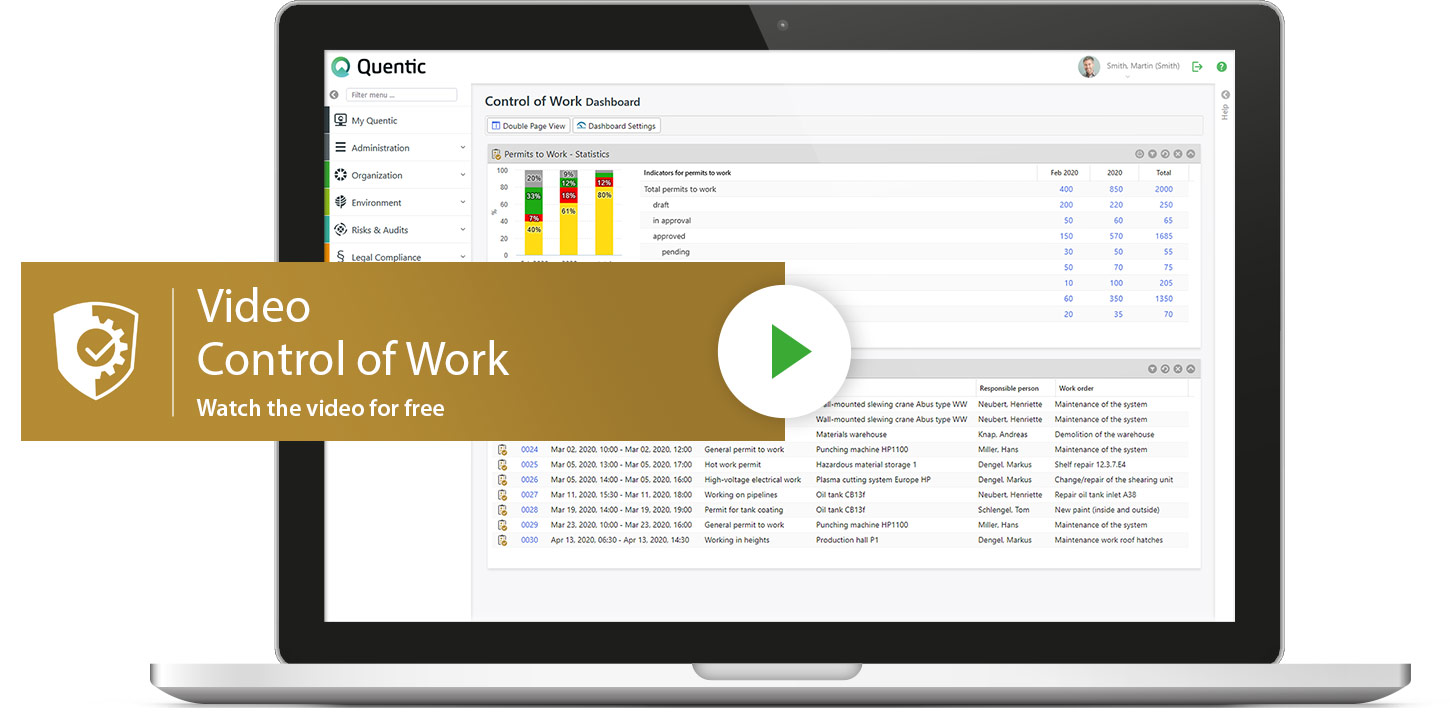 Whitepaper Contractor Safety Management
When companies choose to outsource work, they are still liable for health and safety. A safety management system supported by EHS software is an essential best practice for handling the safety risks associated with having contractors on a work site.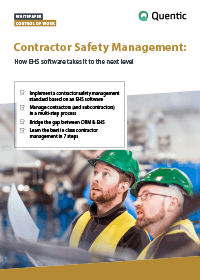 Quentic SaaS Software in 2 minutes
The tailor-made EHS solution for your organization
Quentic is the ideal solution for your health & safety, environmental protection and sustainability management online. Expertly grounded, the web-based, ISO 45001 verified system knows your tasks and unites all of the functions that you need.
Quentic Health & Safety software assists you with all EHS and sustainability processes. Documenting, organizing, evaluating – with Quentic you're done in a jiffy.
Try Quentic 14 days for free