Safety Management Trend Report 2019
Views and assessments of leading safety experts
Contents of the Safety Management Trend Report 2019
The world of work is changing. Industry 4.0 is bringing people and technology closer together than ever before. Work is becoming more global, more flexible, and more automated. But is it also safer?
When it comes to digitization, the importance of occupational safety is still underemphasized. But new technologies are only one means of promoting workplace safety. Real leadership is required! In order to establish a goal-oriented safety culture, leaders need to make sure their employees are involved and inspired in the long term.

The majority of the experts surveyed agree: there is a gradual shift away from established top-down approaches to newer ones. But are "Safety II" or "Safety Differently" merely old wine in new bottles? Should skilled workers question zero accidents as a numerical target? Accident frequency rates have fallen significantly in recent years. It would be foolish to deny the success of proven approaches.

Read the fourth edition of the Safety Management Trend Report—and see for yourself. The report provides you with assessments from leading experts, who evaluate different trends: from ISO 45001 to intelligent Personal Protective Equipment (PPE) and EHS reporting to topics such as Artificial Intelligence.

Which trends deserve special attention this year?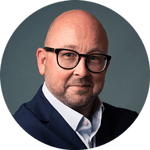 David Cant
"The increasing popularity of wearable devices and smart PPE, with sensors that monitor workers activity in real-time, collect biometric data, and measure signs of poor health. Savvy safety professionals have begun turning to technology and the Internet of Things (IoT) to improve workplace health and safety. Smart PPE is definitely an important trend to watch."
In which areas has occupational safety failed?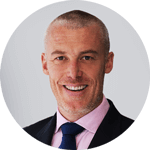 Professor Andrew Sharman
"Traditional metrics focus on quantifying failure (the number and rate of accidents) and trying to encourage us to fail less. This is demotivating at best and destructive at worst; it encourages non-reporting, misclassification of accidents and other, more devious ways of thwarting the system."
What are the biggest challenges in 2019?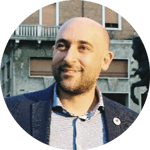 Davide Scotti
"The challenge is to inspire and motivate people to lead with safety. To help senior managers to practice genuine and visible safety leadership, enhancing the soft skills of the HSE professionals' community."
Which developments have particularly improved occupational safety?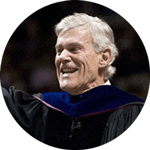 Professor E. Scott Geller
"I am convinced that behavior-based safety (BBS), when implemented correctly, is one of the most successful developments in safety management. However, too many organizations have taken a quick-fix approach to BBS by eliminating its most critical element: effective, interpersonal, supportive and corrective behavior-based feedback. The letters of COACH say it all: C for Care, O for Observe, A for Analyze, C for Communicate, and H for Help."
Who is one of the most influential people in this field?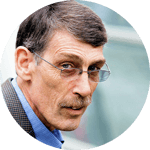 Dr Dominic Cooper
"The impact of Andrew Hale's work on the worldwide safety discipline is very much underestimated and underappreciated. But currently there are no thought leaders who I would avidly follow online. Many of the current 'names' are making a lot of hysterical noise and promoting untested strategies in an attempt to overcome an apparently dreadful culture of blame. Their arguments are dangerous, unproven tautologies that could lead practitioners astray from proven safety management strategies, resulting in a lot more SIFs."