On-demand webinar Hazardous Chemicals
Your quick & easy introduction into the software module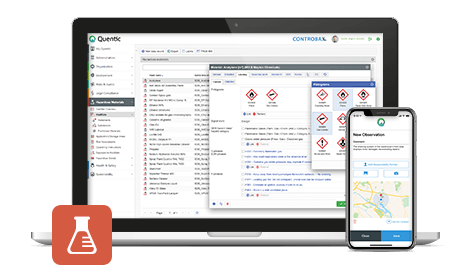 Topics include
Quentic Hazardous Chemicals simplifies the management of chemical agents and supports you in ensuring your company's occupational health & safety and environmental protection. Get to know the Quentic user interface in this video and learn how to use our software and how to manage the modules.
Comprehensive hazardous substance register with all relevant information on ingredients
Simple transfer to operating instructions
Workplace-related risk assessments
Labelling according to GefStoffV, GHS/CLP, dangerous goods
Automated notification of outdated safety data sheets
Satisfied customers are our best reference
Never miss a webinar again!