Artificial Intelligence in EHS management
On-demand webinar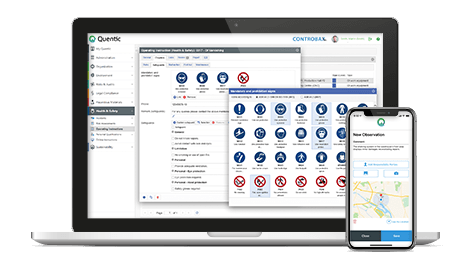 Webinar content
With speech and image recognition, assisted guidance systems and autonomously driving cars, yesterday's utopia has now become a reality. How will Artificial Intelligence affect the way we work? Will this emerging technology help us do our jobs better and safer? And why will it have a massive impact on the working lives of EHS experts?
In the free webinar, our Quentic experts will discuss the future impact of AI solutions for EHS management and share their experiences and learnings.
What does Artificial Intelligence (AI) mean?
How is AI used in real life?
How is AI used in EHS management?
What are future applications for AI in EHS management?
Will AI replace safety managers?
Satisfied customers are our best reference
Never miss a webinar again!