On-demand webinar Risks & Audits
Your quick & easy introduction into the software module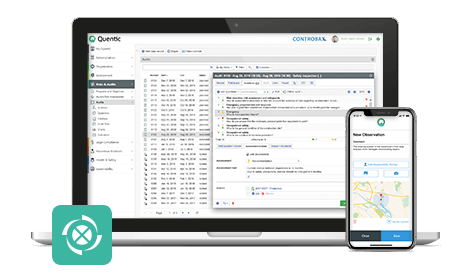 Topics include
Quentic Risks & Audits is the right solution for your audit process. Ensure flexibility, reliability and efficiency when auditing your company's processes. Get to know the Quentic user interface in this video and learn how to use our software and how to manage the modules.
Management programs and target tracking
Calculation of variances
Auditor management
Direct initiation of improvement measures
Uniform control of the entire audit planning
Question catalogs for various types of audits
Satisfied customers are our best reference
Never miss a webinar again!