On-demand webinar Quentic App
Your quick & easy introduction into the mobile solution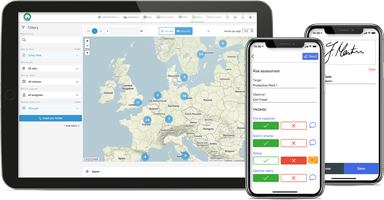 Topis include
The Quentic App makes you nimble. The mobile-reporting channel for EHS is always ready when you need it—anytime, anywhere. Quickly and easily fill out forms and checklists, then dispatch them directly to the responsible authorities. Integrate your employees, third parties, and other stakeholders in the easiest possible way.
In this video, you'll get an introduction to the Quentic App and experience three usage scenarios.
Reporting on the go
Overview of possible usage scenarios
How to engage a diverse array of people
Central evaluations of reports
Use case: Unsafe situation/near miss
Use case: Property/environmental damage
Use case: Personal injury
Satisfied customers are our best reference
Never miss a webinar again!