On-Demand Webinar Legal Compliance
Your quick & easy introduction into the software module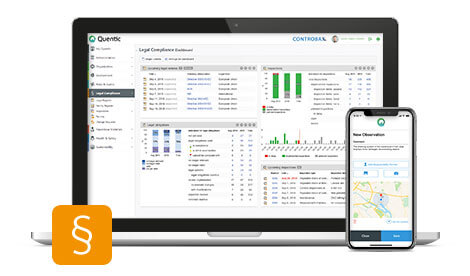 Topics include
Quentic Legal Compliance facilitates the assessment of legal actions required with regard to the extensive provisions resulting from occupational health & safety law and environmental law. Get to know the Quentic user interface in this video and learn how to use our software and how to manage the modules.
Management of relevant legal standards
Management of approval processes
Secure documentation of legally relevant processes
Automatically generated e-mails for changes to standards
Regular intervals for periodic inspections
Satisfied customers are our best reference
Never miss a webinar again!