On-demand webinar Sustainability
Your quick & easy introduction into the software module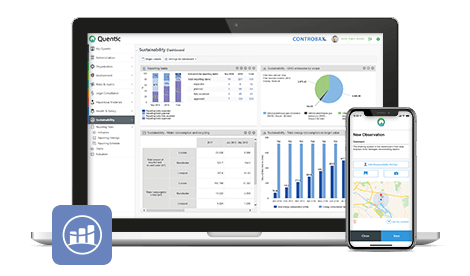 Topics include
Quentic Sustainability assesses your company's social, ecological and economic areas of activity. Connect all participants via a shared platform which improves collaboration and the exchange of information. Get to know the Quentic user interface in this video and learn how to use our software and how to manage the modules.
Definition of sustainability indicators
Standardised indicator catalogues, e.g. according to GRI
Clear reporting plan
Automatic calculation of complex key figures
Various options for data validation
Comprehensive evaluations for all indicators
Satisfied customers are our best reference
Never miss a webinar again!