How to engage people in safety with a mobile app
On-demand webinar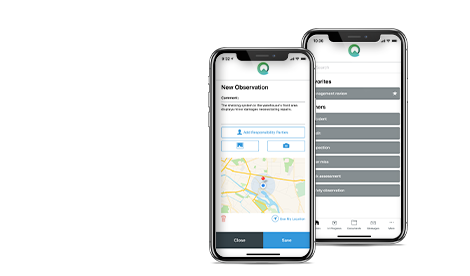 Webinar content
In our modern world, mobile technical devices are omnipresent. At the same time, improving safety culture requires the whole organization to stay up-to-date on the current issues in the frontline. Watch the on-demand webinar to learn what you should know about mobile technology in safety management and how mobile can help you engage people in safety. Get to know the Quentic user interface and learn how to use our software and how to manage the modules.
In this webinar we will show:
Why mobile is crucial to get people involved. Why feedback, productivity and ease of use are keys to be successful.
How to digitize your processes with a mobile app.
How to improve your EHS communication with a mobile app.
Which positive impact do mobile EHS apps have on your organization.
Satisfied customers are our best reference