Knowing legal obligations. Working in compliance.
Every month, several legal requirements on occupational health & safety and environmental protection change - how can we keep the pot boiling? We support you in selecting and implementing the legal obligations which are relevant to your company.
Your contact persons: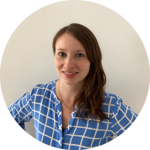 And this is how it works:
Get an an overview of all relevant EHS legislation in an understandable form and strengthen the occupational/environmental safety culture in your company.
HPC identifies your compliance gaps in the context of an EHS compliance audit, gap assessment or legal register and advises you how to close them and how you can do even more for the safety of your employees and the environment.
In the cloud-based Quentic software, you can present all processes in a structured and comprehensible manner and bring together all parties involved. The Quentic Legal Compliance and Quentic Risks & Audits modules support you in complying with all due diligence obligations and in continuously auditing and improving your company processes.
Find out more about Quentic & HPC